Description & Identification
This species has a dark-grey to green-brown thallus which may be thick and verrucose or thinner and verrucose-granular. The apothecia are up to 1mm wide on stalks which can be up to 1.2mm tall. The apothecia are brown going to a deep purple-brown at their heads and often with a yellow-green pruinose band.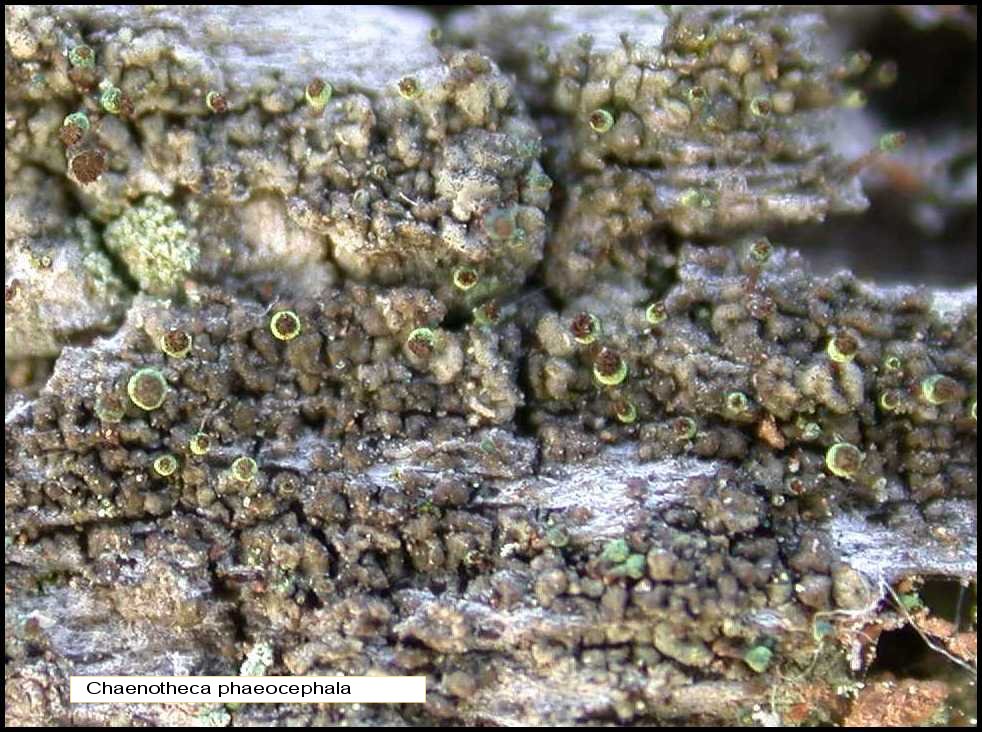 Photo: Alan Hale
Habitats
Found on old worked timber, and can form extensive patches on suitable substrates, notably the untreated planks making up the walls of old oak barns. It can also occur of the dry bark of old oak in open situations.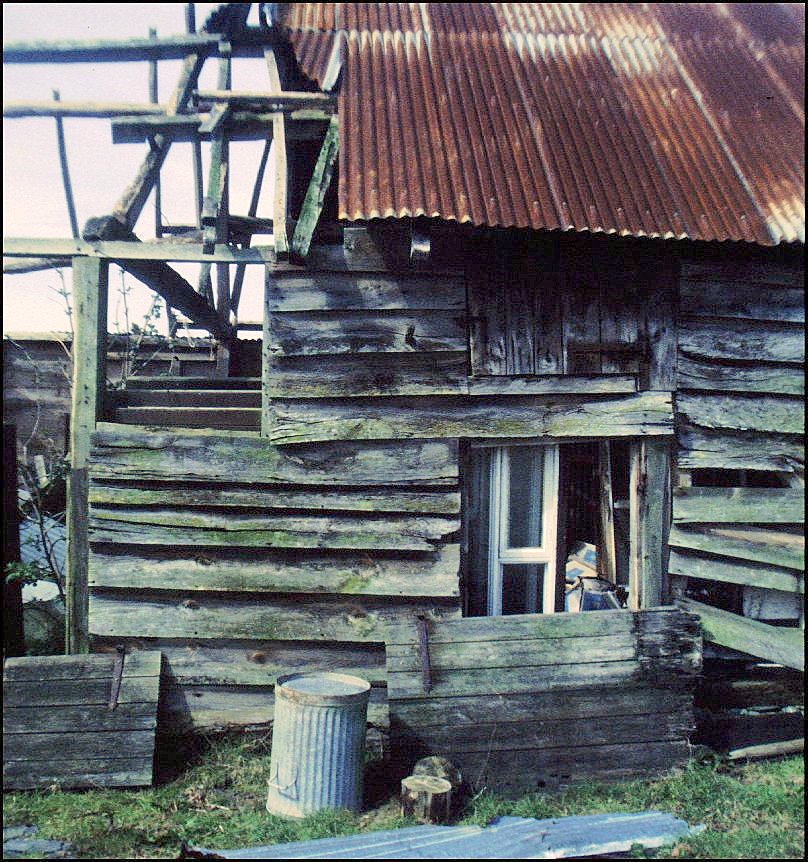 Photo: Ray Woods
Distribution
The species is known from N. America, Asia and Europe. There is one accepted record from Scotland from 1965 but it was fro many years thought to be extinct in Britain. Then in 1991 it was discovered during a BLS meeting on a derelict barn at Parham Park in Surrey. It appears to have been lost from this site (along with the barn) some time after 1996. 
In Wales it has only been recorded at two locations - on the dry bark of an ancient oak near Welshpool in 1996 by Alan Orange ; and on a derelict oak barn in Radnor in 2003 by Ray Woods. It now appears to have been lost from both of these sites.
Records from Wales
| | | | | |
| --- | --- | --- | --- | --- |
| Location | Grid Reference | Last Rec'd | Recorder | SSSI |
| Montgomery: Welshpool - Llanerchydol Hall |  SJ207076 |  1996 |  A. Orange |  No |
| Radnor: Cwmbach - Draen Farm |  SO017557 |  2003 |  R.G. Woods |  No |
NBN Taxon Key
NBNSYS0000015551